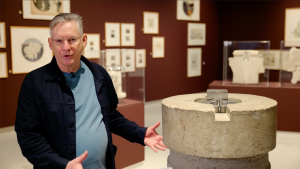 Guided Tour of the exhibition Radical Austria [ENG SUB] / Bart Lootsma
Take a close look at the Austrian Avant-garde of the 1960s and 70s with curator Bart Lootsma as he guides us through the exhibition "Radical Austria: Everything is Architecture" at the Design Museum Den Bosch.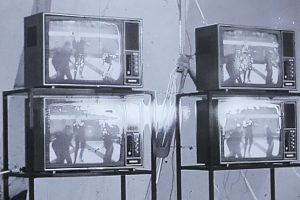 Radical Austria: The Movies. Introduction.
Parallel to the exhibition Radical Austria, Everything is Architecture in the Design Museum Den Bosch, on the Austrian avant-garde in art, fashion, design and architecture in the nineteen sixties and seventies, architecturaltheory.tv presents a selection of films on and by the protagonists of the exhibition, originally made for and broadcasted by the ORF.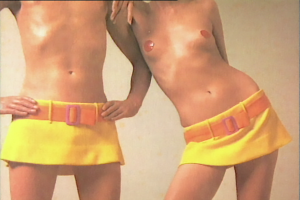 Radical Austria / 02.10.2000 Treffpunkt Kultur: Rudi Gernreich
"Anything is an inspiration", says Rudi Gernreich, following Hollein's catchphrase "everything is architecture".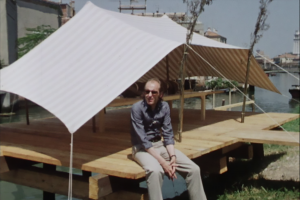 17.06.1972 Kultur speziell: Low tide in the lagoon
From the lively Piazza San Marco, ORF reports the 36th Venice Biennale titled opera o comportamento (work or behaviour). As the camera pans across buildings and tourists we notice a marble piece by Wortruba.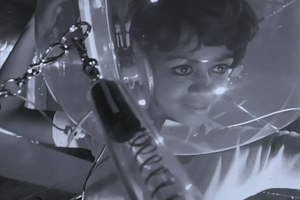 Radical Austria / 05.05.1970 Kultur Aktuell: Coop Himmelb(l)au
Dr. Dolf Lindner introduces three architecture students: Wolf Prix, Michael Holzer and Helmut Swiczinsky. With "Gimme Shelter" from the Rolling Stones, nine aircraft lift off the ground and fly away.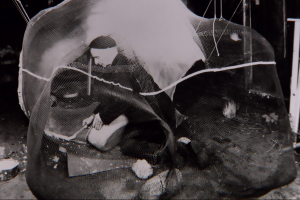 Radical Austria / 28.09.2015 Ein Kopf voller Eier: The visionary Friedrich Kiesler
From a "charming, quirky, and charismatic" character to someone with a Napoleon complex, the art collector Armand Bartos introduces his father's collaborator, architect Friedrich Kiesler.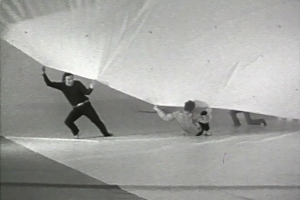 Radical Austria / 27.09.1992 Blick zurück in die Zukunft: 20 Years Haus-Rucker-Co
Nearing the end of this video collection, we move towards retrospective broadcasts on the Austrian avant-garde. When Kunsthalle Wien creates an overall review of Haus-Rucker-Co's work in 1992, ORF a matching long feature that spans across their humble beginnings to their radical contributions of the 60s and 70s, and their architectural evolution into the early […]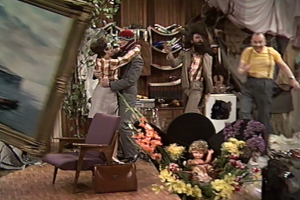 Radical Austria / 04.05.1972 Austria's improvement
In this experimental broadcast, ORF engages a total of 39 "cultural creators" to answer the question of whether Austria can be improved. As Alfred Payrleitner reveals in the introduction, it is an attempt to "overcome the deep gap that has opened up for a long time between society and its literary figures, its painters, sculptors […]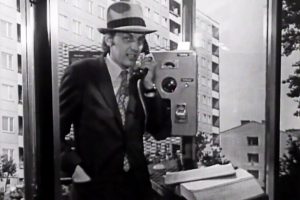 Radical Austria / 07.12.1969 The Austrian Portrait: Hans Hollein
Two years after the broadcasts on the Retti Shop and the CM Boutique appear, ORF dedicates a whole program to Hans Hollein. The architect starts off with a long stroll around Vienna which has become the epicenter of his activities.