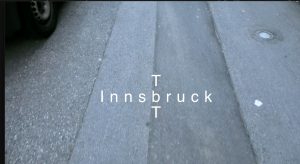 TommorowsInnsbruckToday / Jan Contala, Teresa Ehrenstrasser, Philipp Schwaderer
This is a video made as a contribution by the students Jan Contala, Teresa Ehrenstrasser and Philipp Schwaderer for this semesters Masters Studio, which deals with architectural heterotopias: Constellations of spaces with specific scenarios, programs, atmospheres, lifestyles and freedoms that form spaces for specific subcultures, lifestyles and individuals.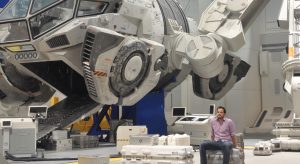 From Vienna Into Space. Designing Ships for Indepedence Day: Resurgence/ Johannes Mücke
Johannes Mücke studied Architecture at the RWTH Aachen, the UCLA and received his master at the University of Applied Arts in Vienna, studio Greg Lynn. He had teaching engagements for life drawing at the RWTH, architectural design at studio Lynn and visual narration at studio Fiona Raby at the UfaK Vienna. After having worked for […]
Fluidum / Alexa Baumgartner
Alexa Baumgartner studied architecture in Innsbruck and Eindhoven. With her master's thesis, she was part of the international research project on the Israeli architect Leopold Gerstel at the Insitute of Architectural Theory in collaboration with Mathieu Wellner. Her master's thesis was priced with the START scholarship for architecture and design by the Austrian Federal Ministry […]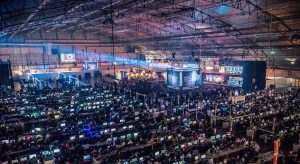 City of Legends. The Rise of Gamespace / Davide Tommaso Ferrando
Davide Tommaso Ferrando is an architecture researcher and critic, particularly interested in the intersections between architecture, city and media. M.Arch in Advanced Architectural Design at ETSA Madrid and Ph.D in Architecture and Building Design at Politecnico di Torino, he is Post-Doc University Assistant in the Department of Architectural Theory and History at the University of […]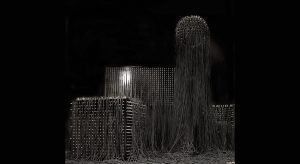 Booklet Connected/Augmented/Fictional. Architecture in the Network
The symposium Connected/Augmented/Fictional, on some of the many relationships between architecture and digital media, takes place in the spaces of architecturaltheory.eu in the Faculty of Architecture of the University of Innsbruck, Technikerstraße 21. We are happy to have a prominent selection of lecturers both from Austria and abroad, a screening of Johannes Mücke's film UI – […]
Ballard and the Pineal Eye / Bettina Siegele
Since September 2019 Bettina Siegele is PhD-Researcher and Teaching Assistant at the working group of Architecturaltheory at Innsbruck University. Furthermore, she is assistant at the Tiroler Künstler*schaft, where she is, among other tasks, in charge of "Kunst im öffentlichen Raum" (art in public space) of the state of Tyrol (together with Ingeborg Erhart). Besides she […]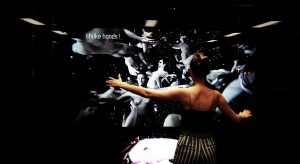 Immersive Empathies / Uwe Brunner & Cenk Güzelis
Uwe Brunner is an architect, visual artist and researcher. He studied at the TU in Vienna, the School of Arts in Amsterdam and received his Master's Degree from the Academy of Fine Arts in Vienna. His work has been exhibited and screened in multiple locations including MAK Museum for Applied Arts Vienna, SCI-Arc Los Angeles, […]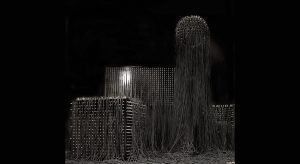 Metabolic Machines and Daemons of Life / Thomas Feuerstein
Thomas Feuerstein is a Vienna based artist and writer whose work oscillates between thefields of fine art and media art. Born in 1968in Innsbruck, he studied art history and philosophy at the University of Innsbruck, and obtained his doctoral degree in 1995. In 1992 he founded the office for intermedia communication transfer and the association […]
Architekturtheorie Zwei WS 18 / Growing House / Bettina Schlorhaufer
In her lecture Bettina Schlorhaufer speaks again about "Social housing from another perspective" (lectures 1, 2 and 3), this time about the contributions of the German architect and town planner Martin Wagner (1885–1957)around 1930 entitled "The Growing House". Bettina Schlorhaufer is assistant at the architecturaltheory department of the University of Innsbruck since 2009.