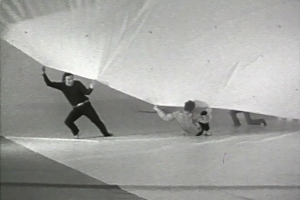 Radical Austria / 27.09.1992 Blick zurück in die Zukunft: 20 Years Haus-Rucker-Co
Nearing the end of this video collection, we move towards retrospective broadcasts on the Austrian avant-garde. When Kunsthalle Wien creates an overall review of Haus-Rucker-Co's work in 1992, ORF a matching long feature that spans across their humble beginnings to their radical contributions of the 60s and 70s, and their architectural evolution into the early […]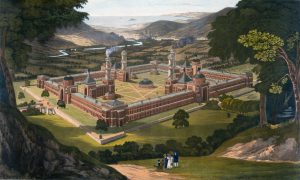 Architekturtheorie_1 SoSe21 / Robert Owen / Bettina Schlorhaufer
Robert Owen – "Universal happiness through universal education": Robert Owen (1771–1885) war wie viele seiner Zeitgenossen davon überzeugt, dass die Industrialisierung die Welt verbessern und die Arbeiter glücklich und frei machen könnte. Bevor Owen ein wohlhabender Textilunternehmer wurde, befasste er sich mit den Funktionsweisen und dem Betrieb von Maschinen, die in Spinnereien und Webereien eingesetzt wurden, […]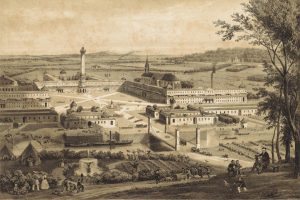 Architekturtheorie_1 SoSe21 / Charles Fourier / Bettina Schlorhaufer
Charles Fourier – Utopie vom glücklichen Leben in der "Menschenmaschinerie": "Man kann das Phalanstère als eine Menschenmaschinerie bezeichnen. Das ist kein Vorwurf, meint auch nichts Mechanistisches, sondern bezeichnet die große Komplikation seines Aufbaus. Es ist eine Maschine aus Menschen," schreibt der Philosoph Walter Benjamin (1892–1940) in seinem Passagen-Werk (Bd. 2, S. 772). Charles Fourier (1772–1836) war […]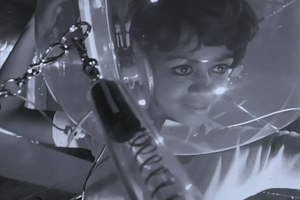 (Deutsch) Radical Austria / 05.05.1970 Kultur Aktuell: Coop Himmelb(l)au
Dr. Dolf Lindner introduces three architecture students: Wolf Prix, Michael Holzer and Helmut Swiczinsky. With "Gimme Shelter" from the Rolling Stones, nine aircraft lift off the ground and fly away. Prix ponders while smoking in a room filled with thrown paper. A rocket is fired into the sky. Holzer enjoys a big gulp of beer, […]

Architekturtheorie_1 SoSe21 / Reclining / Bettina Schlorhaufer
"Reclining" – über die Entstehung neuer Sichtweisen auf Körper und Raum im 19. Jahrhundert Ausgangspunkt der Betrachtungen ist eine Fotografie mit dem Titel "L'Algérienne" (um 1860), auf der man die Comtesse de Castiglione (1837–1899) – eines der ersten Fotomodelle in der Geschichte der Fotografie und zeitweise Mätresse Napoléons III. – aufreizend, aber in einer relativ unbequemen Körperhaltung sieht.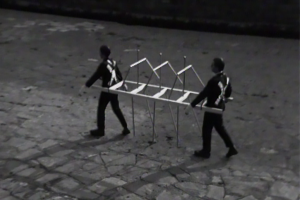 Radical Austria / 16.11.1972 Impulse: Utopia in Architecture (Missing Link)
Angela Hareiter, Otto Kapfinger, and Adolf Krischanitz, also known as Missing Link, curate an episode of the Impulse series showing "utopia in 9 real images". We go through the routine of a dramatic new genderless humanoid that is shaped from its environment into a colorless prototype.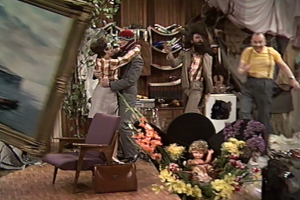 Radical Austria / 04.05.1972 Austria's improvement
In this experimental broadcast, ORF engages a total of 39 "cultural creators" to answer the question of whether Austria can be improved. As Alfred Payrleitner reveals in the introduction, it is an attempt to "overcome the deep gap that has opened up for a long time between society and its literary figures, its painters, sculptors […]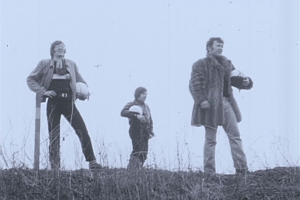 Architekturtheorie_Master SoSe 21 / Radical Austria. Introduction / Bart Lootsma
This lecture introduces the lecture series Architekturtheorie M for the Summer Semester of 2021. The series is dedicated to the Austrian avant-gardes of the Interbellum and from the nineteen sixties and seventies and shows the continuities.
(Deutsch) Radical Austria / 23.10.1969 Augen auf – Architektur: "Nachtstudio" – Menschen in der Stadt
"Wie schön sind unsere Städte?" "How beautiful are our cities?" Shot like a grey noir film, the original ORF-broadcast "Menschen in der Stadt: Ein Plädoyer für den Bereich der Öffentlichkeit" pays tribute to life in Vienna in the '60s.