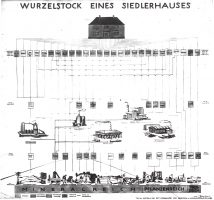 Architekturtheorie SM 21 / Radical Austria 2. Otto Neurath and the Settlement Movement 1 / Bart Lootsma
An introduction to Otto Neurath as a sociologist, economist, philosopher and planner. On the War Economy and the Economy in Kind, the Vienna Circle, Austro Marxism and the Scientific World View.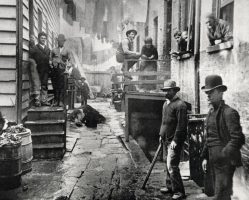 Architekturtheorie Eins SM 21 / How the Other Half Lives / Bettina Schlorhaufer
How the Other Half Lives In vielen Städten des 19. Jahrhunderts war die unzureichende Wohnungsversorgung ein weit verbreitetes Phänomen. Besonders groß war das Wohnungselend in New York, wo die Bevölkerung bedingt durch die Einwanderungswellen infolge der Großen Depression nach 1873 sprunghaft anstieg.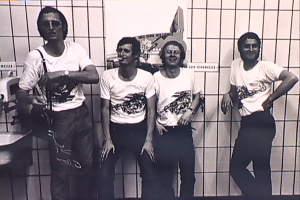 Radical Austria / 22.04.2003 Das Röhren des Jahrhunderts: Zünd-Up – Stirbt noch lange nicht
"World pollution, there's no solution Institution, electrocution Just black or white, rich or poor Them and us, stop the war"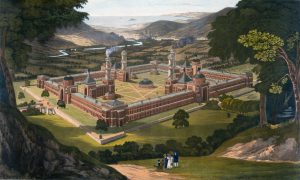 Architekturtheorie Eins SM 21 / Robert Owen / Bettina Schlorhaufer
Robert Owen – "Universal happiness through universal education": Robert Owen (1771–1885) war wie viele seiner Zeitgenossen davon überzeugt, dass die Industrialisierung die Welt verbessern und die Arbeiter glücklich und frei machen könnte. Bevor Owen ein wohlhabender Textilunternehmer wurde, befasste er sich mit den Funktionsweisen und dem Betrieb von Maschinen, die in Spinnereien und Webereien eingesetzt wurden, […]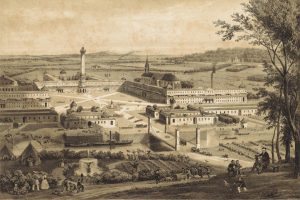 Architekturtheorie Eins SM 21 / Charles Fourier / Bettina Schlorhaufer
Charles Fourier – Utopie vom glücklichen Leben in der "Menschenmaschinerie": "Man kann das Phalanstère als eine Menschenmaschinerie bezeichnen. Das ist kein Vorwurf, meint auch nichts Mechanistisches, sondern bezeichnet die große Komplikation seines Aufbaus. Es ist eine Maschine aus Menschen," schreibt der Philosoph Walter Benjamin (1892–1940) in seinem Passagen-Werk (Bd. 2, S. 772).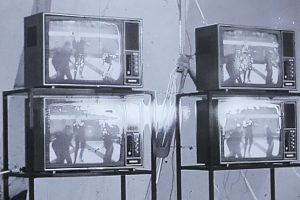 Radical Austria: The Movies. Introduction.
Parallel to the exhibition Radical Austria, Everything is Architecture in the Design Museum Den Bosch, on the Austrian avant-garde in art, fashion, design and architecture in the nineteen sixties and seventies, architecturaltheory.tv presents a selection of films on and by the protagonists of the exhibition, originally made for and broadcasted by the ORF.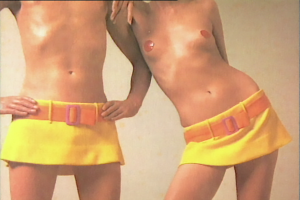 Radical Austria / 02.10.2000 Treffpunkt Kultur: Rudi Gernreich
"Anything is an inspiration", says Rudi Gernreich, following Hollein's catchphrase "everything is architecture".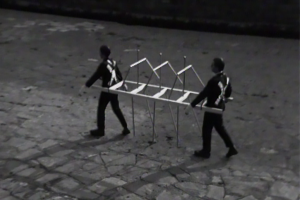 Radical Austria / 16.11.1972 Impulse: Utopia in Architecture (Missing Link)
Angela Hareiter, Otto Kapfinger, and Adolf Krischanitz, also known as Missing Link, curate an episode of the Impulse series showing "utopia in 9 real images". We go through the routine of a dramatic new genderless humanoid that is shaped from its environment into a colorless prototype.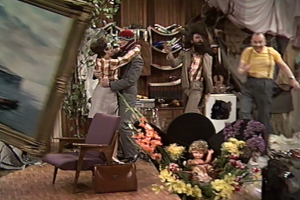 Radical Austria / 04.05.1972 Austria's improvement
In this experimental broadcast, ORF engages a total of 39 "cultural creators" to answer the question of whether Austria can be improved. As Alfred Payrleitner reveals in the introduction, it is an attempt to "overcome the deep gap that has opened up for a long time between society and its literary figures, its painters, sculptors […]