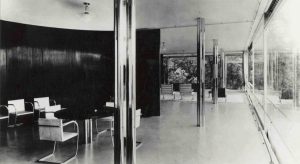 Architekturtheorie Zwei WS 2018 / Modernity at the Mirror / Riccardo M. Villa
In his lecture "Modernity at the Mirror"Riccardo M. Villa speaks about transparency understood as "a third space" through the work of Le Corbusier, Bruno Taut, Mies van der Rohe and Frank Lloyd Wright. Riccardo M. Villa is Assistant Researcher at the Department for Architecture Theory and Philosophy of Technics of the Vienna University of Technology […]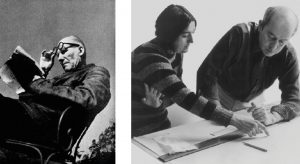 Architekturtheorie Zwei WS 18 / (Dis)continuities / Giulia Ricci
In her lecture "(Dis)continuities" Giula Ricci from Milan speaks about the continuities and discontinuities between the functionalist understanding of human environment from the CIAM to the "Unité d'habitation" by Le Corbusier and the project "Robin Hood Gardens" by Alison and Peter Smithon in London. The idea behind the lecture was to highlight how architects would […]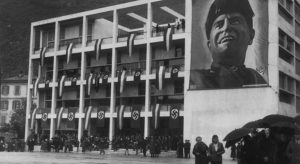 Architekturtheorie Zwei WS 18 / Architectural Propaganda / Sara Favargiotti
Sara Favargiotti is talking about Architectural Propaganda. Sara Favargiotti is working as Assistant Professor of Landscape Architecture at the University of Trento – DICAM as well as Research Affiliate at the Office for Urbanization, GSD Harvard University. She is specialized in landscape urbanism and ecological design with a specific focus on emerging infrastructures and their influence on […]
Architekturtheorie Zwei WS 18 / Social housing from another perspective 1 / Bettina Schlorhaufer
Content Comparison of two statistics ("Social housing" in Germany, 2018/Housing in Vienna during the 19th century) Living in Vienna before the First World War "Housing misery" – Wohnungselend Construction companies – "Terraingesellschaften" Rent The housing situation became the subject of critique at the end of the 19th century Intermediate chapter: Boden und Grundbesitz – land and property Intermediate […]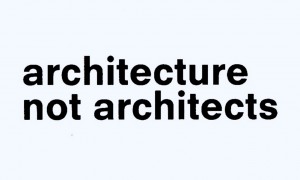 Architekturtheorie Master SoSe18 / Fundamentals / Bart Lootsma
Unfortunately, this post is only available in German.
Architekturtheorie Zwei WS 18 / Modern Surfaces / Davide Tommaso Ferrando
Davide Tommaso Ferrando presents a dive into theories and buildings belonging to the history of modern architecture, observed from the perspective of the building surface. The examples discussed in the talk, which are put in relation with the changes in the visual culture of early-twentieth century, anticipate phenomena more famously observed and theorized after the […]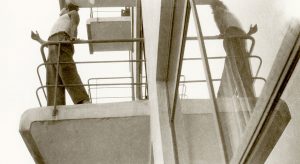 Architekurtheorie Zwei WS 18 / Bauhaus / Jana Fečkaninová
Bauhaus – the little world of "Bauhaus" The members of the Bauhaus considered themselves not just as art reformers (as it was in other art-schools in Germany that were reformed) but as societal reformers. Many of them were part of the post-war Expressionist movement and so, the Expressionist design of the handcrafted items, that were produced […]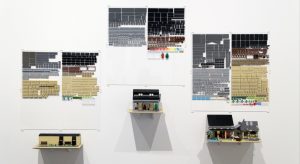 Architekturtheorie Master SoSe18 / Freespace Biennale 2 / Bart Loostma
Bart Lootsma about the Architecture Biennale in Venice 2018.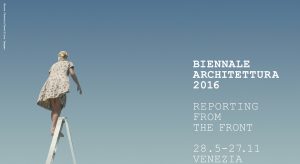 Architekturtheorie Master SoSe18 / Reporting from the Front II / Bart Lootsma
Bart Lootsma reports from the 2016 Venice architecture Biennale. He shows Alejandro Aravena's exhibition in the Arsenale and discusses some of the national pavilion, to end with the Project Solana Ulcinj, the Montenegrin Pavilion he curated together with Katharina Weinberger.